A great match… making great strides
Guitar in hand, Jonah transports us into his musical world with an awe-inspiring performance of a song he has written. A world where creativity and emotion take centre-stage. Jonah's passion for singing, playing guitar and songwriting is clear.
"I sing and play guitar at home, because there's nice chords to play and sing with" Jonah explains.
It's a space that Jonah enjoys sharing with his Support Worker Will, among other things. A connection that is valued by Jonah and his family.
Jonah's Dad adds
"I think Baptist Care SA has a really good sense of matching up the right Support Worker with Jonah. We've felt that it's been really effortless from the first visit. It's one of the many things that Baptist Care SA have done really well."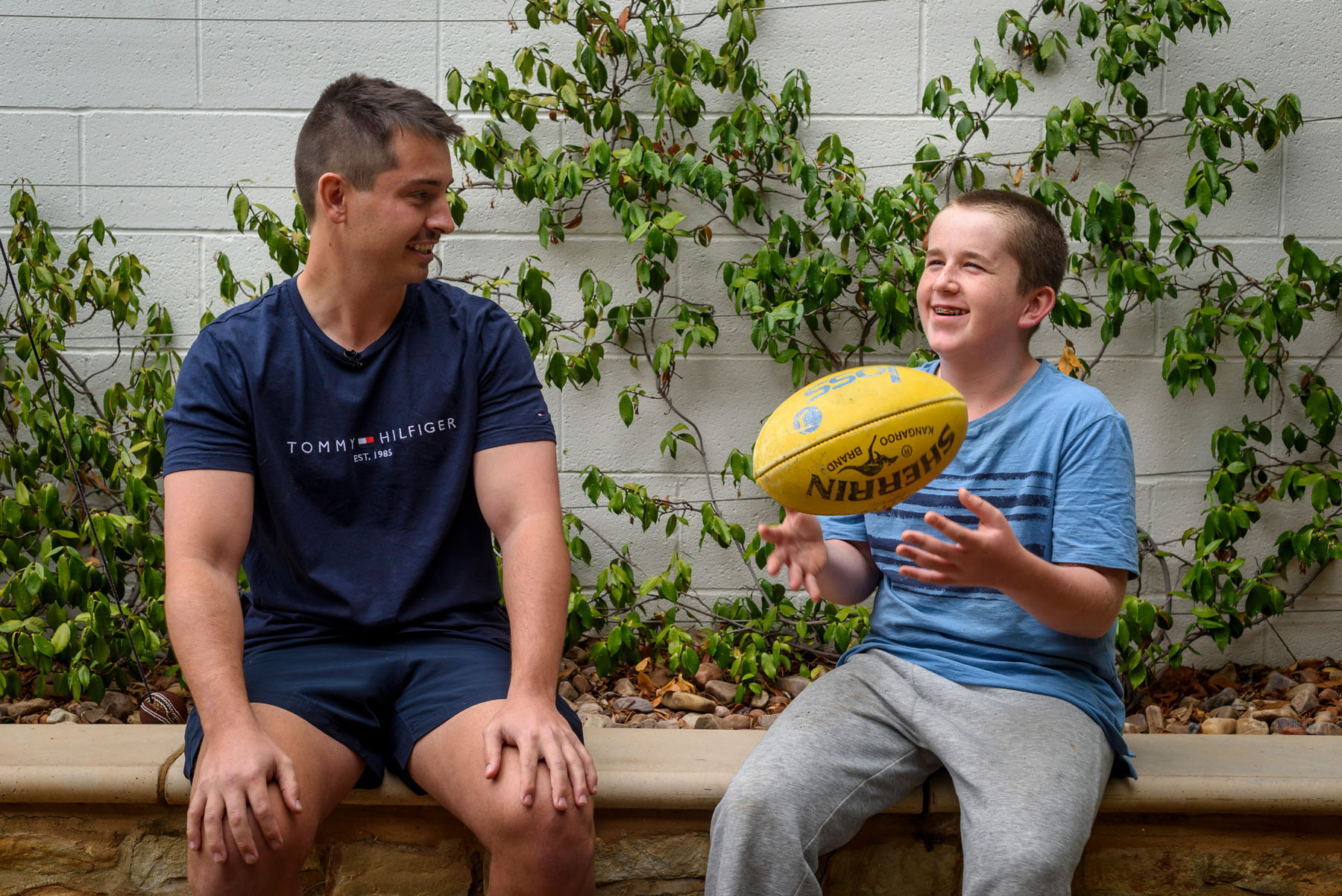 We have been working with Jonah to build independence with activities such as walking to school and expanding his friendship group. "There's mentorship, so when they go to a skate park, for example, it's about Will talking to him about what behaviour is expected and how to interact with others."
It has been great to see Jonah making great strides in increasing his participation in the community.
If you'd like to find out more information about our NDIS services…
Talk to us today.