Greetings everyone and welcome to 2020!
As the Australian of the Year Dr James Muecke said when accepting his prestigious award recently, "2020 will be a great year to be talking about vision".
In a similar way, I hope 2020 will be a year when we at Baptist Care SA really begin to see the outcomes of our Strategic Planning and realignment of our structures and the re-focusing of our resources start to yield exciting new outcomes that enable us to transform lives and communities.
Some early developments include:
Homelessness Respite Centre opens in Adelaide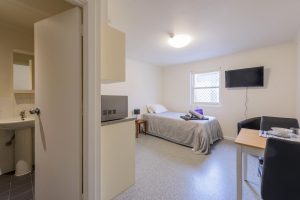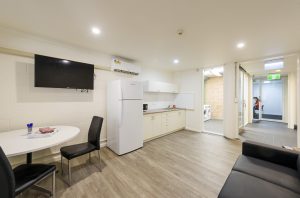 Motivated by the servant heart of Jesus… and after 12 months of consultation and planning, Baptist Care SA officially opened its new Homeless Respite Centre on 13 January 2020.
Empowered by the audacity to hope… this innovative new Respite Centre is now offering safe and supportive accommodation and 24/7 social support services for up to 10 people who would otherwise have been discharged from the Royal Adelaide Hospital onto the street because they had nowhere to go.
Once settled into their own room in the Respite Centre, our skilled and compassionate Case Manager (Rochelle) patiently listens to each individual's life story which often includes tragic circumstances that trigger grief, shame and loss. Amazingly, glimpses of courage, endurance and unique strengths in the face of adversity are also often revealed when staff listen attentively. Planning then begins to develop and wrap tailored supports around people as they prepare to take their next step along their Transition Pathway from adversity to opportunity.
Underpinned by belief in the dignity of all people… the Homelessness Respite Centre seeks to make healthy choices easy choices.
Whilst residents rest and recuperate, the Centre's focus is highly geared toward assisting people to secure safe, affordable appropriate and stable housing: "a place to call home"; "a place to hang my hat".
Please pray for our Lord's leading as we take faithful steps toward the emerging vision of a more comprehensive Health and Wellbeing Centre for Homeless and Aboriginal people.
Tumbelin Farm is ready to connect and restore Young People
Adventure Team with Board Members at Tumbelin Farm
A beautiful 80 acre rural property has been secured at Macclesfield that is now ready to provide marginalised young people, who are often dealing with complex issues in their lives including alcohol and substance abuse and anxiety, with opportunities to live and learn on a working farm for 3 months as part of this therapeutic support program.
We wish Travis Doecke and the Tumbelin Farm Team well as they engage with their first residents. This dedicated team is creating steps along the Transition Pathways of vulnerable young people, many of whom we anticipate will be referred by other Baptist Care SA programs such as Flexible Learning Option (FLO) and our specialist Youth Homelessness services. Their aim is to make healthy choices easy choices!
Watch the video below to see and hear more about Tumbelin Farm…
Vibrant Team on the Limestone Coast
An excellent Regional Pathway Forum was held with approximately forty staff based in Mt Gambier in November last year. The staff energetically engaged in two half day forums ably led by John Merrett, with presentations by Graham Brown (CEO), Rosalie Pace (Senior Manager Care Pathways) and team development workshops facilitated Rachel Kemish (Manager Practice Excellence). Thanks for your great work Limestone Coast team!
Senator Marielle Smith pictured above at her recent visit to Baptist Care SA's Port Lincoln site with Area Manager Brenton Schubert (left) and CEO Graham Brown (right).
Did you miss the first CEO Chat of the year? Click below to watch…