At Mylor Adventure Camp all of our meals are fresh, delicious and made on-site. We can cater for any diet, just let us know your special requirements.
Call (08) 8388 5234
Email adventure@baptistcaresa.org.au
Self Catering
There is an option to cater in our brand new self catering facility.
Please refer to Self catering Information & kitchen induction manual.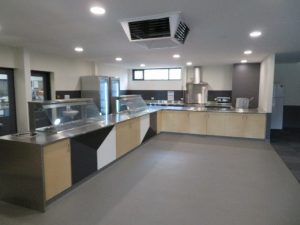 Event Catering
Our Catering Team can deliver a range of packed lunches, as well as sweet and savoury platters, or come to your venue and prepare and serve snacks and meals. Check out our Event Catering Packages.
Enquire Now