Our community has been rocked in recent months by the impact of COVID-19, but despite the myriad of challenges and uncertainty, we have stepped up to keep each other safe and provide essential services.
In short, during the pandemic we have witnessed the best of humanity arise above the pain of humanity …what a triumph!

– CEO Graham Brown
Keeping everyone safe in the face of growing demand and heightened tensions has taken committed, skilled and experienced workers, a bit of ingenuity and a lot of help – from our community.
With little access to food, handwashing stations, and nowhere safe to self-isolate, people experiencing homelessness have been a particularly vulnerable group during the pandemic. To help keep them safe, SA Housing Authority (SAHA) promptly introduced an Emergency Accommodation Response to provide hotel/motel rooms for well over 320 people who were sleeping rough around Adelaide CBD. Our Inner City team has been working around the clock visiting these people, case managing an additional 70-80 clients and advocating for appropriate housing solutions. So far, the team has successfully housed two families through SAHA and are currently waiting for more housing offers to come through.
Meanwhile at our WestCare Centre, everyone entering the courtyard is greeted with a warm 'Hello'. After screening to ensure everyone is COVID safe, a hot drink keeps people warm as they join the queue for a nutritious take away meal.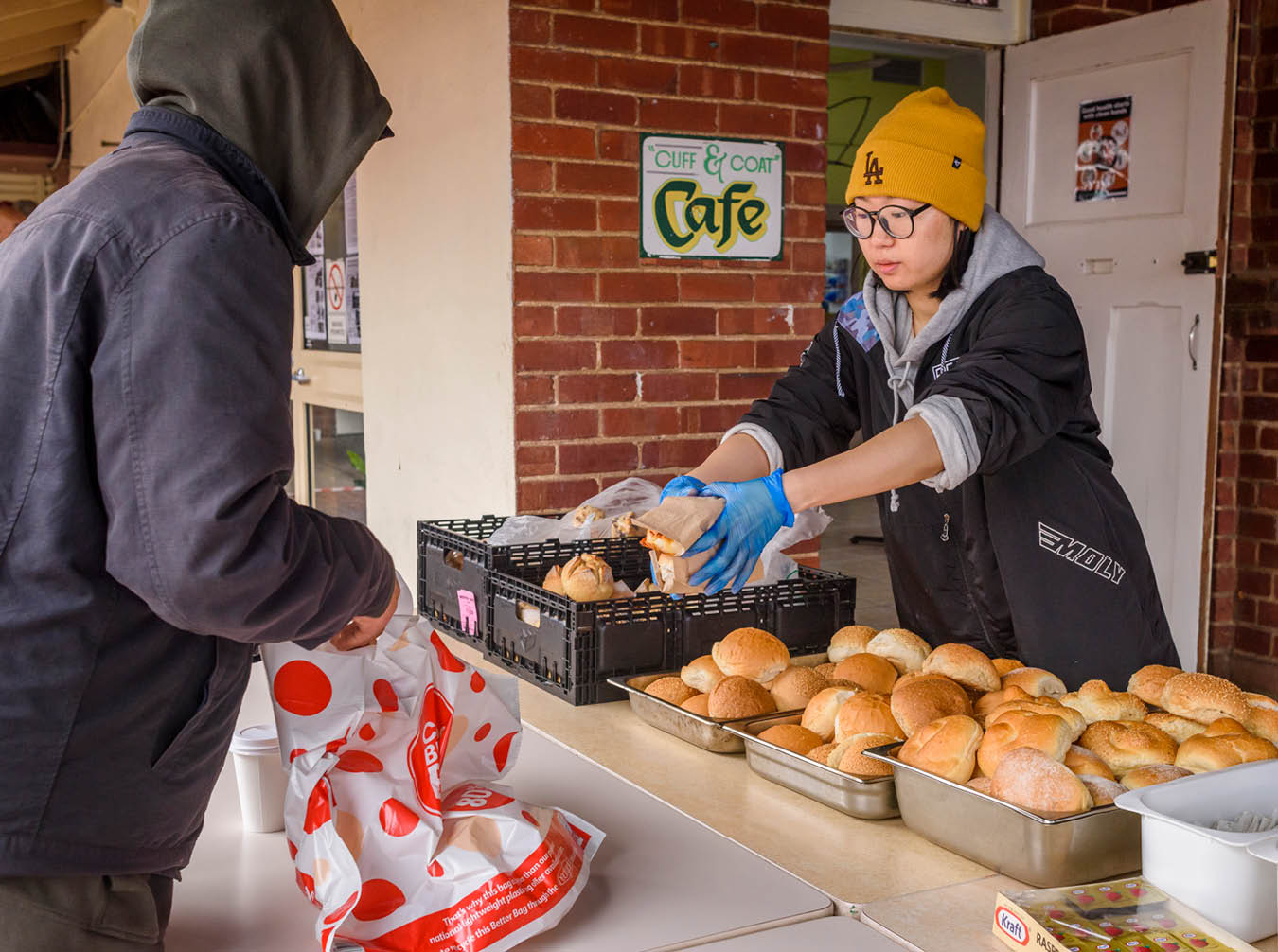 "Coming to WestCare is central to my day. I'm really looking forward to being able to sit down and chat over lunch. The staff are doing their best to keep an eye on us. They are regularly ringing those of us who have mobile phones to check we're ok – and trying to find phones for anyone without, so they can keep in touch." Joe, WestCare client.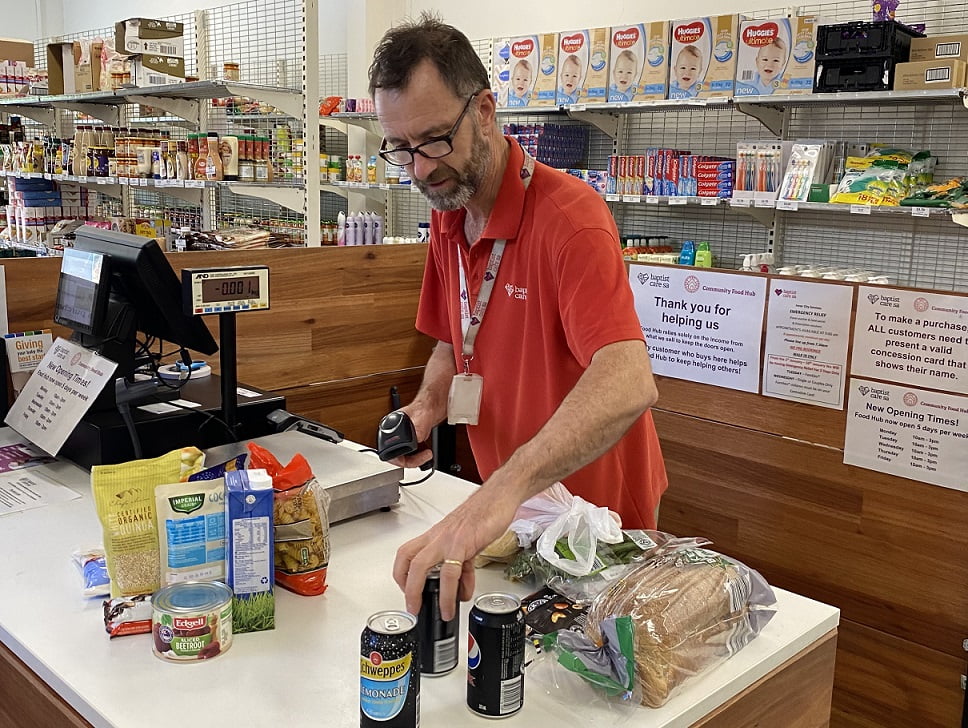 Our Emergency Relief (ER) team has been handing out high volumes of food parcels to people in need every day. More recently, this has included hundreds of International Students facing financial hardship brought on by COVID-19. There have been long queues outside our Community Food Hub which provides low-cost food and essential items to students and concession card holders. We thank both our ER and Food Hub teams for their ongoing commitment to ensure food security in the CBD, even in the toughest of times.